Description
Fits all 2016-2021 Civic 1.5T
Fits all variant models including CVT, RHD, International Models, Etc.
Fits Factory & Factory Location Replacement Turbocharger Upgrades
Pair with the PRL Race MAF Housing & Intake Systems for Optimal Performance
Important Notes:
NO CALIBRATION REQUIRED FOR STREET MAF HOUSING
ONLY COMPATIBLE WITH PRL MOTORSPORTS COBRA CAI SYSTEM OR SHORT RAM INTAKE SYSTEM
Technical Notes:
The PRL Motorsports Titanium Turbocharger Inlet Pipe Kit for the L15B7 is a direct bolt-on upgrade that eliminates airflow restriction before the turbocharger, allowing the turbocharger to operate more efficiently. Thin-wall Titanium keeps helps reduce heat-soak. Our design utilizes a cast aluminum inlet piece to allow smooth transition from the gasket-matched
50mm ID compressor inlet to a
76.2mm OD / 74mm ID outlet throughout the Titanium crossover pipe. The compressor outlet diameter is increased to 45mm from the factory's 38mm diameter. This kit was designed to compliment Honda's 1.5L displacement perfectly by providing
a significant increase in airflow volume in comparison to the factory inlet pipe, while maintaining velocity. A multi-piece design allows for easier installation and better fitment
than a one-piece design.
Kit Includes:
(1) Cast Aluminum Inlet Piece
(1) 76mm OD Titanium Inlet Pipe
(2) High-Temp 4-Ply Silicone Couplers
(5) 304 Stainless Steel Interlocking Worm Clamps
(4) Vacuum Hoses
(1) Injection Molded Evap Purge Fitting
(2) Buna O-Rings
(1) Bolt
(1) Wiring Harness Tie-Down
PRL Coming through with a sweet Turbo Inlet!
Installation was fairly straight forward. Between the included instructions and several youtube videos I managed to install the PRL Intercooler, PRL Charge Pipe upgrade, PRL Cobra Intake, PRL Titanium Inlet pipe upgrade, and a Koyorad Radiator in about 8 hours. 10 hours including the tune and troubleshooting a leak in the system that was 100% my own fault. That said, it installed just fine and sounds amazing.
The PRL Turbo Inlet pipe is super well made. The casting and machining are top notch. A lot of people had problems getting the 4th bottom screw in, but I did not. Pro Tip: Use a mirror and a magnetic socket. Took me less than a minute to get the "dreaded bolt". I really love how this makes my turbo sound.
10/10 would recommend
Looks and sounds great! Install isn't too bad. About 3 hours. Pro tip: take a pic of set up before to know where all the vacuum hoses go on the new set up. Paired with the Cobra CAI, induction noises are definitely more present.
Just received item today and have not installed yet. Looked at the contents and and all look like high quality parts. Can't wait to get this and cobra cold air intake along with hondata programmer to see how much better the car will be.
Perfect fitment top power results
This product has perfect fitment, and power results are over expectation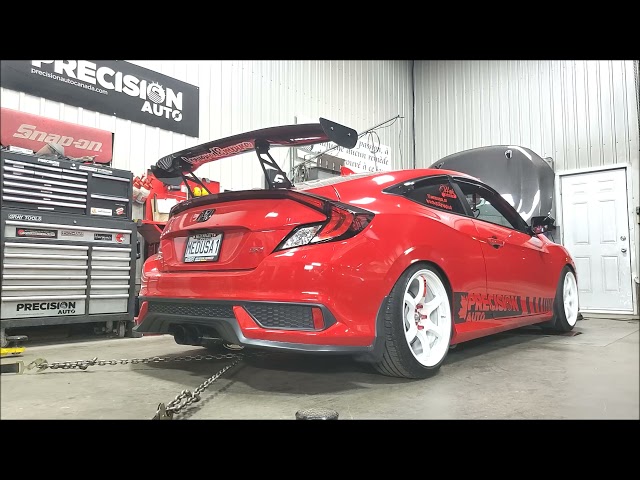 Best of the best!
I absolutely love this inlet pipe! I hear the RV6 turbo so much better now! I waited for years to get this and the wait was 100% worth it! It took me 4hr to install my self. I felt the power immediately! If you looking switch from 27won to PRL DO IT !